Professor Hercules Tarragon (French: Professeur Hippolyte Bergamotte) was a member of the Sanders-Hardiman Expedition.  He was the last to fall victim to the 7 crystal balls.
History
He has known Professor Calculus for many years previously as they studied together in their youth at university. Calculus introduced him to Tintin and Captain Haddock. It was he who kept the Rascar Capac mummy in his possession.
Like the other members of the expidition he was cursed by the Incas as punishment for the theft of the mummy. He was put into coma and made to suffer nightmares by Chiquito in The Seven Crystal Balls . He was eventually awakened after Tintin  gains the trust of the Incas and their leader orders their release at the end of the events of Prisoners of the Sun.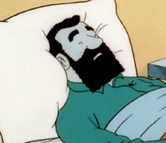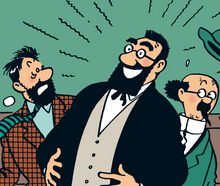 Ad blocker interference detected!
Wikia is a free-to-use site that makes money from advertising. We have a modified experience for viewers using ad blockers

Wikia is not accessible if you've made further modifications. Remove the custom ad blocker rule(s) and the page will load as expected.